Colon Irrigation/Hydrotherapy
Colon toxicity can be the underlying cause of many of these commonly reported health problems and may indicate the need for colon hydrotherapy...
| | | |
| --- | --- | --- |
| • Constipation | • Headaches | • Haemorrhoids |
| • Backaches | • Arthritis | • Allergies |
| • Diarrhoea | • Distended Abdomen | • Bad Breath / Halitosis |
| • Skin Problems | • Chronic Fatigue | • Asthma |
| • Irritability | • Depression | • Prostate Trouble |
| • Difficult Weight Loss | • Frequent Colds | • Hypoglycaemia |
| • Insomnia | • Food Cravings | • Abdominal Gas |
| • Hypertension | • Body Odour | • Menstrual Problems |
» What Happens During A Colon Hydrotherapy Session?
» What is The Colon and What Does It Do?
» Problems Associated With Colon Toxicity...
» Frequently Asked Questions about Colon Hydrotherapy
» What are the Benefits of Colon Hydrotherapy?
» What will colonic hydrotherapy do to the colon?
---
Your Colonic Practitioner
You may visit a Registered Colon Hydrotherapist with confidence.
All UK qualified & registered Colon Hydrotherapists must either have been trained in orthodox medicine (e.g. doctor, dentist or nurse), or have considerable training in anatomy & physiology as well as considerable training and five years full time experience in a recognised body based therapy before they are considered for training.
Subsequently they will have been trained at one of the approved (and inspected) colonic hydrotherapy training colleges.
Only the premises of registered therapists are inspected prior to their admission to the register and these are periodically re-inspected.
Always ask whether your therapist is specifically qualified in colonics and to what organisation they are a member of - not all "therapists" can give you this assurance!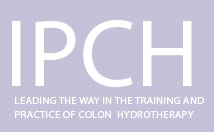 Diane Nivern was trained at the prestigious Scottish School of Colon Hydrotherapy and is a member of the Institute of Professional Colon Hydrotherapists.
All IPCH registered colonic hydrotherapists are fully trained to recommend dietary changes, detox procedures and nutritional supplements to address the underlying causes of symptoms.
Colonic hydrotherapy
Initial detailed consultation, personalised treatment plan and colonic treatment 1˝ hours £90
Follow up colonic treatments 1 hour £70
Course of 3 colonics £225 with FREE Probiotics worth £12
* The course must be pre-paid and colonics taken within 12 weeks from first appointment. Non-refundable

For more information or to make an appointment call Diane now or click on the enquiry box below
Make An Enquiry About This Treatment
---
Express Detox - Ten Day Ultra Clear Plus
This quick and effective way to feel energized and lose a bit of weight in preparation for a special event or holiday can also be done following a period of excess (i.e. post Christmas).
It is easy to do and because it is based on the latest research in understanding how the body, especially the liver, detoxifies it can be achieved without unpleasant side effects.
The complete programme comprises of:
Colonic Hydrotherapy Treatments x3
Nutritional recommendations and educational manual about the programme with clear easy to follow instructions and eating plan
One tub of Ultra Clear Plus Metabolic Clearing powdered supplement
Free Probiotic Plus broad spectrum probiotics
The Express Ten Day Detox is suitable
In preparation for a wedding day
Before a holiday
To lose a few pounds for a special event outfit
To gain extra energy in preparation for a busy period
In preparation for orthopaedic surgery to improve recovery
To prepare for a physical competition event to improve performance and recovery
The duration of the programme is ten days – you can continue with your normal working routine throughout the course.
Typical procedure would be a colonic before you begin the detox, a colonic during the detox and the third one at the end of the 10 days.
The cost of the complete programme is £269 including Ultra Clear pH and Probiotics
*Some individual nutritional supplements may be prescribed at a small additional cost
** The programme must be pre-paid and colonics taken within 3 weeks from commencement

For more information or to make an appointment call Diane now or click on the enquiry box below
---
Slim Down & Re Vitalise Programme
Body composition and targeted weight-loss programme
This healthy weight loss program is designed to gently stimulate your metabolism by encouraging detoxification and healthier elimination. It can be used if you want to lose a few pounds and feel lighter or if you have a more serious weight problem and associated medical conditions. The programme focuses on health rather than just weight loss. The program includes dietary adjustments based on the latest research in weight management, body composition and health ensuring lasting results. This programme addresses the causes of weight gain: it is not a punishing calorie counting diet but rather an overall health and vitality program.
The complete programme comprises:
Colonic Hydrotherapy Treatments x 4
Complete diet and life style analysis for possible food sensitivities
Blood Pressure monitoring
Liver and gall bladder detox
Nutritional recommendations, educational material and client manual
Three tubs of Ultra Meal Body Composition powdered supplement
A large bottle of Omega 3 supplement
One tub of broad spectrum probiotics
The Slim Down & Re Vitalise Programme is of particular benefit to those with the following conditions
Elevated cholesterol,
Type II diabetes,
Insulin resistance/pre-diabetic state,
Overweight especially if waist to hip ratio is greater than 1
Fatigue,
Depression,
Hormonal imbalances
The duration of the programme depends on the individual's needs and requirements and can be spaced over a period of between 6 and 12 weeks.
The cost of the complete programme is £399
*Some individual nutritional supplements maybe prescribed at a small additional cost and suggested additional testing although unlikely would be at extra cost.
** The programme must be pre-paid and colonics taken within 12 weeks from commencement .Non-refundable

For more information or to make an appointment call Diane now or click on the enquiry box below